Global Business Club of Mid-Michigan
Upcoming Events
Friday, January 25, 2019
ExporTech (TM) Export Acceleration Training (January-March)
ExporTech™ is a national export assistance program helping companies enter or expand in global markets. This program applies a structured export strategy development process that assists 4-8 companies to accelerate growth. It is the only national program where each company develops a written export plan, that is vetted by a panel of experts upon completion. ExporTech™ efficiently connects companies with a wide range of world-class experts to help navigate the export sales process. The result is that companies rapidly expand global sales and save countless hours of effort. Since 2006, 211 ExporTech™ programs have been delivered in 36 states and Puerto Rico with over 1,080 participating companies. This program is offered jointly by the Michigan State University International Business Center and the United States Department of Commerce Export Assistance Center in Grand Rapids. Please contact Jade Sims at sims@broad.msu.edu or 517.353.4336 with questions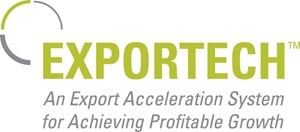 ---
MSU IBC & US Dept. of Commerce
1,500.00

Regular 10/8/2018 - 12/27/2018
---
Friday, January 25, 2019
Creating That Perfect Pitch
You have just seconds to get someone's attention, and perhaps minutes to win them over to your way of thinking. Whether you are attempting to get an investor's attention or convince a potential customer or overseas partner to give you a second look, your business pitch is everything. This half-day workshop will get you there. Our keynote speaker and facilitator Neil Sheridan is a researcher, adviser and speaker on organizational and business growth, and regularly conducts extensive trainings for businesses and entrepreneurs to prepare them for pitch competitions. Neil is President of SVPI, LLC, a Michigan advisory and management corporation active internationally. This event was so successful in 2017 we felt we needed to bring it back!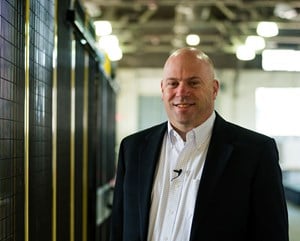 ---
40.00

Regular 12/21/2018 - 1/26/2019
---
Tuesday, January 29, 2019
Making the Most of International Trade Shows with MI Ag Exporter Dr. John's Healthy Sweets
Laura Deierlein from SPROUTwide Global and Jean Schtokal from FosterSwift will prepare you for your upcoming travels to meet new clients. Topics will include: Market Evaluation, Choosing A Show, Fit, Strategic Partnerships, Knowing Your Numbers, Timelines for Success, Legal Compliance Issues, & Intellectual Property Protections. All attendees will be presented with a work-booklet to help them develop a strategic plan for identifying and approaching international trade shows. Our luncheon keynote will be presented by the 2018 Michigan Agricultural Exporter of the Year, Dr. John's Healthy Sweets. Dr. John's has found export success globally, with a focus on Asian markets, and will share their experience expanding globally.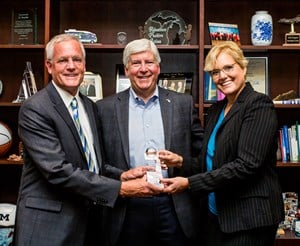 ---
Dr. John's Healthy Sweets
40.00

Regular 12/20/2018 - 1/30/2019
---
Connect with Us
Mailing List
Sponsors
---
---
---
---
---
---
---
---
---