Upcoming Events
Lansing Economic Club Luncheon - TBD
Thursday, October 27, 2016
Speaker to be determined.
NACCE Symposium: Think Globally - Teach Entrepreneurially!
Thursday, November 17 - 18, 2016
This two-day symposium will be held on the Campus of Big Sandy and is particularly geared toward faculty teaching in Appalachia. It includes a half-day "IBI on the Road" style workshop presented by MSU-CIBER.
Keeping Lansing Globally Competitive
Thursday, November 17, 2016 5:00 PM - 7:00 PM
This event features film and book promotion by the author(s) of Second Shift: The Inside Story of the Keep GM Movement book. The Lansing Works! Keep GM! movement was a victory of people over bureaucracy, of a can-do attitude over cynicism―a story rarely told...
Lansing Economic Club Luncheon - TBD
Thursday, December 15, 2016
Speaker to be determined.
Interdisciplinary Conference on Cybercrime
Thursday, March 2 - 3, 2017
The 4th Annual MSU Interdisciplinary Conference on Cybercrime will be held March 2nd and 3rd, 2017 at the Kellogg Hotel and Conference Center on the Michigan State University Campus in East Lansing (https://kelloggcenter.com/). This flagship event, sponsored...
Academy of International Business Annual Conference
Sunday, July 2 - 5, 2017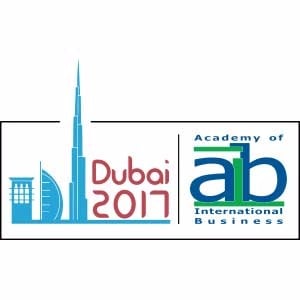 Annual Conference of the Academy of International Business (AIB); the leading association of scholars and specialists in the field of international business. The 2017 meeting will be held in Dubai, United Arab Emirates on July 2-5, 2017.