2011 Biennial International Business Institute for Community College Faculty

June 5-9, 2011
Michigan State University
Kellogg Hotel & Conference Center
East Lansing, Michigan
Sponsors
Centers for International Business Education and Research at Colorado, Florida International, George Washington, Illinois-Urbana Champaign, Georgia State, Miami, Memphis, Pennsylvania, Pittsburgh, Purdue, South Carolina, Temple, Texas, Texas A & M, Washington, Wisconsin, and Center for Advanced Studies and International Development (CASID) and Center for Gender in Global Context (GenCen) at MSU, MSU University Outreach and Engagement, Lansing Community College, The League for Innovation in the Community College, and NASBITE International.
Background
The 9th Biennial International Business Institute for Community College Faculty is a unique professional development program designed specifically for community and technical college faculty. The aim of the Institute is to provide participants with the knowledge, experience and resources they need to internationalize general business courses and/or develop specialized international business courses at the two-year college level.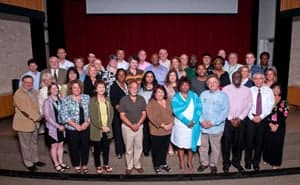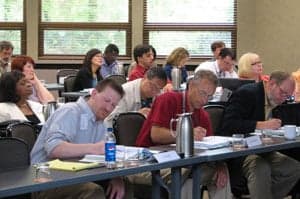 This year's program was once again a huge success. A total of 42 business faculty attended the Institute from community and technical colleges representing the following states/provinces:
Alabama
California
Florida
Georgia
Illinois
Indiana
Louisiana
Michigan
Minnesota
Ohio
New York
Pennsylvania
Texas
Virginia
Wisconsin
Agenda and Download Presentations
View Agenda and Download Presentations
For more information about the previous Iternational Business Institutes, please visit:
2007 IB Institute
2005 IB Institute
2003 IB Institute
2001 IB Institute
1999 IB Institute
1997 IB Institute
The hosting and banquet facilities are provided by Michigan State University's premier Hospitality/Business learning laboratory, the Kellogg Hotel and Conference Center.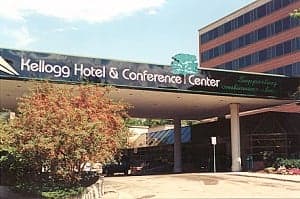 Kellog Hotel and Conference Center