Global Business Club of Mid-Michigan
Upcoming Events
Friday, September 19, 2014
Building Partnerships and Strategic Alliances
The Global Business Club of Mid-Michigan is proud to work with the Lansing Regional Sister Cities Commission to host Mary D. Kane, President and CEO of Sister Cities International. Prior to joining Sister Cities International, Kane was Executive Director with the U.S. Chamber of Commerce, where she was responsible for identifying and building business partnerships and strategic alliances for the Chamber. Kane conducted fact-finding visits to determine the special concerns of domestic and global corporations, explained what the Chamber was doing for them in Washington, D.C., and around the world, and secured their participation in the Chamber's leadership program. Kane was also a senior advisor to the Business Civic Leadership Center, a nonprofit affiliate of the Chamber dedicated to improving business and society relations. During her tenure, Kane established the U.S. Chamber's military and veterans' initiative and was the spokesperson for the Campaign for Free Enterprise. Before joining the Chamber, Kane was the secretary of state in Maryland and a former assistant state's attorney. As secretary of state, she was a member of Gov. Robert L. Ehrlich's Executive Council, where she was responsible for his Sub-Cabinet for International Affairs, the entity that coordinates and represents Maryland state and business initiatives around the world.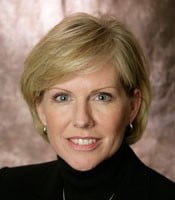 ---
Thursday, October 02, 2014
Michigan's Transformation in Growing World Trade - 2014 Port Lansing Global Logistics Conference Luncheon
Andrew S. Doctoroff – Governor's Office, Senior Advisor, Transportation
Michigan's Andrew S. Doctoroff – Governor's Office, senior advisor – will inform and captivate the keynote luncheon audience with "Michigan's Transformation in Growing World Trade," detailing the State's current trailblazing initiatives to advance international trade and supply chain infrastructure to benefit all in Michigan. A special focus will be placed on the State's recent initiatives that take advantage of our geographic, educational, and industry strengths to move the regional economy forward. Note that you should only register here if you are unable to participate in the rest of the conference events. If you plan to participate in the Port Lansing 2014 Global Logistics Conference, you should register at http://www.portlansing.com/conference/ This luncheon is included with full conference registration.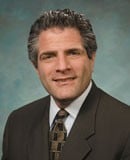 ---