Global Business Club Emerging Markets Program a Success
Publish Date: Monday, November 28, 2011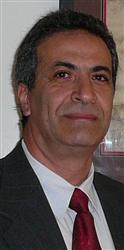 November's Global Business Club program, co-sponsored by the Greater Lansing United Nations Association, was a hit with the standing-room only crowd.
On Thursday, November 17th, the Global Business Club of Mid-Michigan hosted its monthly seminar and luncheon in conjunction with the Greater Lansing United Nations Association. The program, entitled, "Key Issues in Expanding Your Business in Emerging Markets", featured speakers from Michigan organizations that specialize in assisting companies to begin or expand their global operations. Additional speakers included specialists in trade finance, and one presenter spoke about the most common language and cultural blunders to avoid. Several attendees commented that they found the program to be especially engaging, bringing insights and current illustrative examples that were timely and informative.
As a special addition to the program, officials from the Michigan Economic Development Corporation shared the State's new programs to provide financial and technical assistance to Michigan businesses interested in exporting. Michigan recently received the fourth highest award in the nation from the Small Business Administration's pilot STEP (Step Trade Export Promotion) Program, with an award of almost $1.5 million. This grant was matched with funding from the State of Michigan, highlighting the importance of exports to the state's future economic development.
Upon completion of the standing-room only morning seminar, Tony Kayyod of Global Ops Now presented a keynote address aimed at encouraging local companies to "go global," by highlighting the success of area companies that have already profited from global growth. These companies range from pizza box and prosthetics manufacturers to one exporting dog exercise equipment. His talk addressed topics including intellectual property protection, the importance of language, and the need to invoice and collect in the local currency.
Learn about future Global Business Club events at GBClub.msu.edu or be added to our listserve by contacting sims@bus.msu.edu