International Business Center & Executive Development Programs partner with Automation Alley to Build Strategic Plans
Publish Date: Monday, August 15, 2011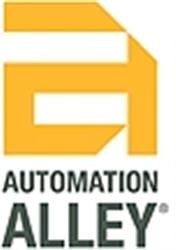 Trying to expand a business internationally can be daunting. Many fail in the starting blocks. A lack of knowledge about what to expect in different countries and lack of a proper strategy for establishing and expanding through appropriate routes to market are some of the major causes.
This program will help your business to:
-build the knowledge and skills to succeed in international business
-develop a strategic vision for the future
-develop strategic plans and frameworks to achieve this vision
-link your current business plan with an international business strategy
-create an environment conducive to creativity in research
-share success and commonality of targets, as well as methods and processes

If you have a small to medium-sized business and are trying to get your foot in the door in another country or are looking to expand further globally, this program is for you.
Source: http://www.automationalley.com/a2_nws_eventinfo?id=a086000000C4eW3AAJ