Experts on Singapore Market to Share Info with Michigan Businesses
Publish Date: Wednesday, August 10, 2011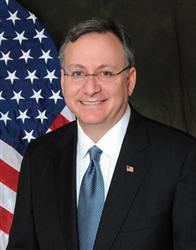 Businesses considering Singapore as a market will receive valuable information on September 14, when the Global Business Club of Mid-Michigan presents their program titled "Why Singapore? Why Southeast Asia? Why Now?" The program will outline business opportunities in the fast-growing Asian marketplace as well as Singapore's role in providing business expansion for companies based in the United States. The U.S. serves as Singapore's third largest trade partner and exports to Singapore continue to grow.
The program features an all-star roster of speakers who have substantial business development experience in Southeast Asia including:
- The Honorable David Adelman, U.S. Ambassador to Singapore, is the keynote speaker and is speaking on the United State's national export initiative and Asia
- Weisheng Lee, the Regional Director of Eastern Americas Singapore Economic Development Board and Boon Ho Toh, the Center Director of International Enterprises Singapore are offering an economic overview of Singapore and its role in the rapidly expanding Asian economy. The Singapore Economic Development Board is the lead government agency for planning and executing strategies to enhance Singapore's position as a global business partner.
- Patrick Santillo, Senior Commercial Officer, U.S. Commercial Service, U.S. Embassy Singapore is sharing why now is a good time to be entering the Singapore Market
- A panel of three Michigan businesspersons; Robert Artuso (Neogen), Scott R. Pautuk (Dawn Food), and Steve Polonis (Dongan Electric Manufacturing Company) who are successfully exporting to Singapore and Southeast Asia will share their best practices as part of a panel discussion led by Thomas Maquire (U.S. Commercial Service).
The cost of the program is $35 for registration before September 1 and $40 after September 1. Registration for the program and a detailed agenda can be found on the the Global Business Club of Mid-Michigan's website: http://GBClub.msu.edu
Contact:
Jade Sims
Outreach Specialist for Business and International Trade
Michigan State University | International Business Center
7 Eppley Center
East Lansing, MI 48824-1121
P: (517) 884-1660
F: (517) 432-1009
E: sims@bus.msu.edu
W: http://global.broad.msu.edu/outreach/