Sztykiel and Spartan Motors: Sports and Global Trade - A Well Executed Play
Publish Date: Friday, April 22, 2011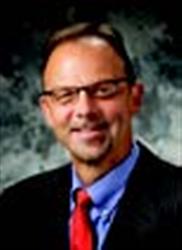 John Sztykiel, President and CEO of Spartan Motors, addressed critical aspects required for successful international trade as keynote speaker at the Global Business Club. The half day program, which focused on foreign trade zones and international financing, was held April 13, 2011, at the Henry Center in East Lansing, Michigan.
The program began with a presentation by Brent Case, VP of the Lansing Regional Chamber of Commerce, who provided an overview of Port Lansing/Foreign Trade Zone #275, explaining how this new trade zone status is laying the groundwork for large economic growth and benefits for the mid-Michigan region.
He was followed by Greg Bousquet, Director of Materials Management Solutions, who presented on foreign trade zone (FTZ) options and operations, providing an overview of the nuts and bolts of how the FTZ operates.
Bruce Brogan, VP at Fifth Third Bank, delivered answers to real world problems. His presentation on financing international efforts detailed strategies to establish an overseas business relationship, understand the types of inherent risk and risk mitigation, and identify sources of financial assistance.
As keynote speaker, Sztykiel brandished a football, sharing sports to business analogies, where successful play execution is fundamental to both individual and team outcomes. Having played three years of hockey for Michigan State University, Sztykiel comes by his sports insights naturally. Sztykiel's deep roots in the community and many outside interests include his current work on projects benefiting children, a source of personal inspiration.
During Sztykiel's 26 years with Spartan Motors, he has held sales, operations and marketing positions, spearheading Spartan Motor's launch into the motorhome market. Spartan Motors, with reported sales of $481 million in 2010, designs, manufactures and engineers specialty automotive parts and vehicles, employing more than 1,500 people in five states. Spartan Motors Chassis, a subsidiary of Spartan Motors, manufactures and integrates key chassis components for the Mine Resistant Ambush Protected (MRAP) military vehicle, which has an impressive 94 percent survival rate from explosives due to its uniquely V-shape hull that effectively deflects blasts.
Catering to the special needs of Spartan Motors' many customers is an ongoing challenge. "We've recently used over 200 different shades of red on a variety of products and vehicles for our customers. We believe it's important that everything we manufacture is not only engineered to a high standard, but is also visually very appealing. This is only one of many aspects of product quality at Spartan Motors, where we refuse to compromise, and which keeps us competitive," Sztykiel said.
Written by: Madison Hall, Writer, MSU-CIBER
Photograph: John Sztykiel, President and CEO of Spartan Motors