2002 MSU-CIBER Annual Advisory Board Meeting
MSU-CIBER Advisory Board Members List for download (pdf 152 KB)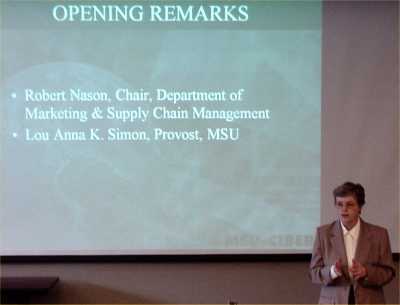 The 2002 annual meeting of the CIBER Advisory Board was held on 15 March 2002 at the James B. Henry Center for Executive Development. Dr. Bob Nason, Chair, Department of Marketing and Supply Chain Management introduced Provost Lou Anna K. Simon to give Opening Remarks.
2002 Advisory Board Meeting Agenda for download.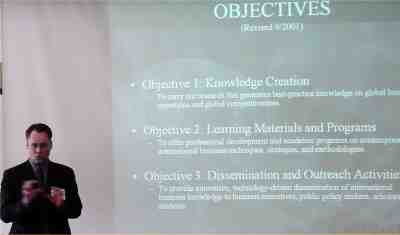 Tomas Hult, Director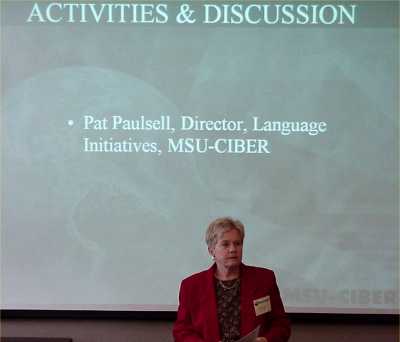 Pat Paulsell, Director of Language Initiatives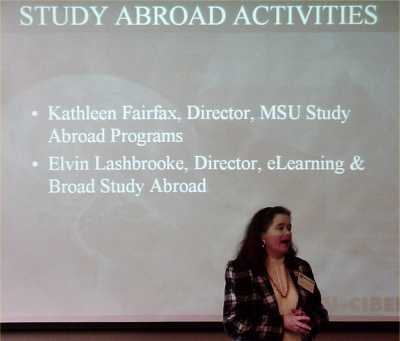 Kathleen Fairfax, Director of Office of Study Abroad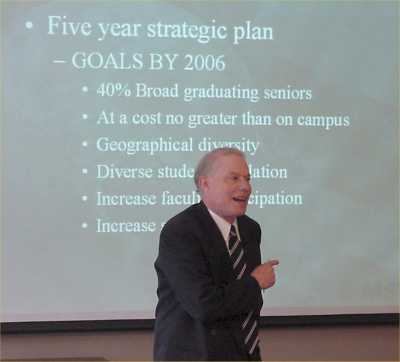 Elvin C. Lashbrooke, Director of Study Abroad Programs and eLearning
The next annual meeting will be on Friday, 21 March 2003.