Global Business Club of Mid-Michigan
Upcoming Events
Friday, February 21, 2020
ExporTech (TM) Export Acceleration Training (3 days: February 21, March 20, April 24)
Please contact us before registering on this site; this program is by interview only. ExporTech™ is a national export assistance program helping companies enter or expand in global markets. This program applies a structured export strategy development process that assists 4-8 companies to accelerate growth. It is the only national program where each company develops a written export plan, that is vetted by a panel of experts upon completion. ExporTech™ efficiently connects companies with a wide range of world-class experts to help navigate the export sales process. The result is that companies rapidly expand global sales and save countless hours of effort. Since 2006, 211 ExporTech™ programs have been delivered in 36 states and Puerto Rico with over 1,080 participating companies. This program is offered jointly by the Michigan State University International Business Center and the United States Department of Commerce Export Assistance Center in Grand Rapids. Please contact Jade Sims at sims@broad.msu.edu or 517.353.4336 with questions.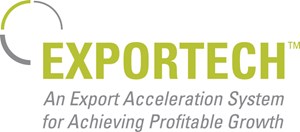 ---
MSU IBC & US Department of Commerce
1,200.00
Regular 10/16/2019 - 1/23/2020
1,500.00
Regular 1/24/2020 - 2/24/2020
---
Wednesday, May 6, 2020
Small and Medium Size Business Toolkit for Brand Protection: Why it's important for SMEs to protect their brands
Dr. Jay P. Kennedy is an Assistant Professor jointly appointed to the School of Criminal Justice and the Center for Anti-Counterfeiting and Product Protection. In this role he is actively involved in research, education, and outreach efforts that focus on external partners including corporations, industry associations, and law enforcement agencies. Together with his team of researchers, Dr. Kennedy has developed a toolkit designed for small business owners to proactively address intellectual property (IP) concerns with limited budgets. His other current research explores managerial and organizational responses to employee theft within small and medium enterprises, the incarceration and post-incarceration experiences of white-collar offenders, the sale of counterfeit goods on the Internet, and the structure of occupational pharmaceutical counterfeiting schemes. Dr. Kennedy's work has been published in a number of outlets, including American Behavioral Scientist, Criminal Justice Review, Journal of Crime and Justice, Journal of Financial Crime, Security Journal, and Victims and Offenders.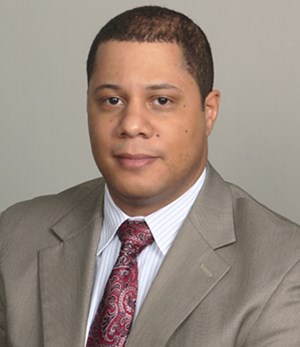 ---
40.00
Regular 2/11/2020 - 5/6/2020
10.00
Student 2/11/2020 - 5/6/2020
---
Connect with Us
Mailing List
Sponsors
---
---
---
---
---
---
---
---
---